You're ready to pack
your bags and start your
residency.
But first,

item no. 100 on your to-do list:
Submit an application that increases your chances of matching.

You're nervous you won't match.
You've sacrificed so much to get this far, you have to be able to practice.

You're overwhelmed
trying to come up with a killer personal statement and a CV that shows you're the perfect fit for your top-choice program.

You're so tired right now.
It feels like you're always post-call, and getting your letters of recommendation done is gobbling up time you don't have.

You wish you didn't have the odds stacked against you:
either you're an IMG, your Step scores aren't the greatest, or you graduated med school a while back.

You're reapplying
and you're scared you won't match again. You're constantly worried, checking to make sure you do everything you can to increase your odds.

Imagine creating a personal statement so compelling it immediately drops you on the "invite to interview" list.

Think about submitting a CV and letters of recommendation that convince everyone you'll become chief resident one day.

Visualize actually sleeping because you have one-on-one support from an expert who understands that matching is crucial for your career.

What if you had a second set of eyes and hands working on your application so the minute ERAS opens, you can upload an application that lands you multiple interviews at places you love.

Picture sailing through interview after interview with answers that make you stand out and land at the top of your dream program's rank order list.
At last you'd read
"Congratulations, you have matched!"
and pack your new white coat the night before your first day of residency.
Memorable Essay® Residency Match Consulting is here to guide you to having the medical career you're dreaming of.
It was created to help you get:

A match in the specialty you're in love with, not the one you got stuck with.

Impact. You want to serve the patients you most care about.

Fulfilment. You want to give back and still have time to take vacation.
Polished and Done
™
PERSONAL STATEMENT PACKAGE
You've drafted your personal statement and revised it a few times, but you feel something's still missing…
You want:
Expert review and feedback so your personal statement doesn't sound choppy, and makes you the candidate they remember.
Private coaching so you can figure out how to make your statement brag on all you've achieved without making you sound cocky.
Email support so you get the answers you need. Stop wasting time on draft after draft and finally be done.
Time for your personal statement to be Polished and Done!
Start to Finish
™
PREMIUM PERSONAL
STATEMENT PACKAGE
The clock is ticking and you're staring at sentences you hate. You want an excellent personal statement.
You need:
Professional support to show you which experiences and achievements to include in your personal statement so you can shine.
Step-by-step guidance to turn your story into a memorable personal statement that makes you the applicant they're dying to meet.
Private coaching sessions so you can present your red flags (poor med school grades, low Step scores, etc.) in the best possible light and submit your application with confidence.
Email and WhatsApp support so you finish your personal statement twice as fast with half the effort.
Start to Finish has your name on it.
Application Accelerator
™
VIP SUPPORT PACKAGE
You're pouring yourself into every aspect of your application, because you're definitely not ending up in SOAP or applying all over again next year. Your personal statement, CV, LORs, and interview need to make an unforgettable impression.
You're looking for:
Comprehensive admissions, branding, and writing support from an expert so you create a personal statement that gets you shortlisted.
Professional CV assistance to show off your skills and accomplishments so they know at a glance you're the top contender.
Insider secrets to get recommendation letters that seduce the directors at your top-choice programs.
Private coaching sessions, email, and WhatsApp support throughout your application process so you never feel frustrated or overwhelmed from doing everything by yourself.
Interview coaching for your ultra-competitive selection process so you ace your interviews and match into your top choice.
OUR SIGNATURE SERVICE, Application ACCELERATOR, is your new best friend.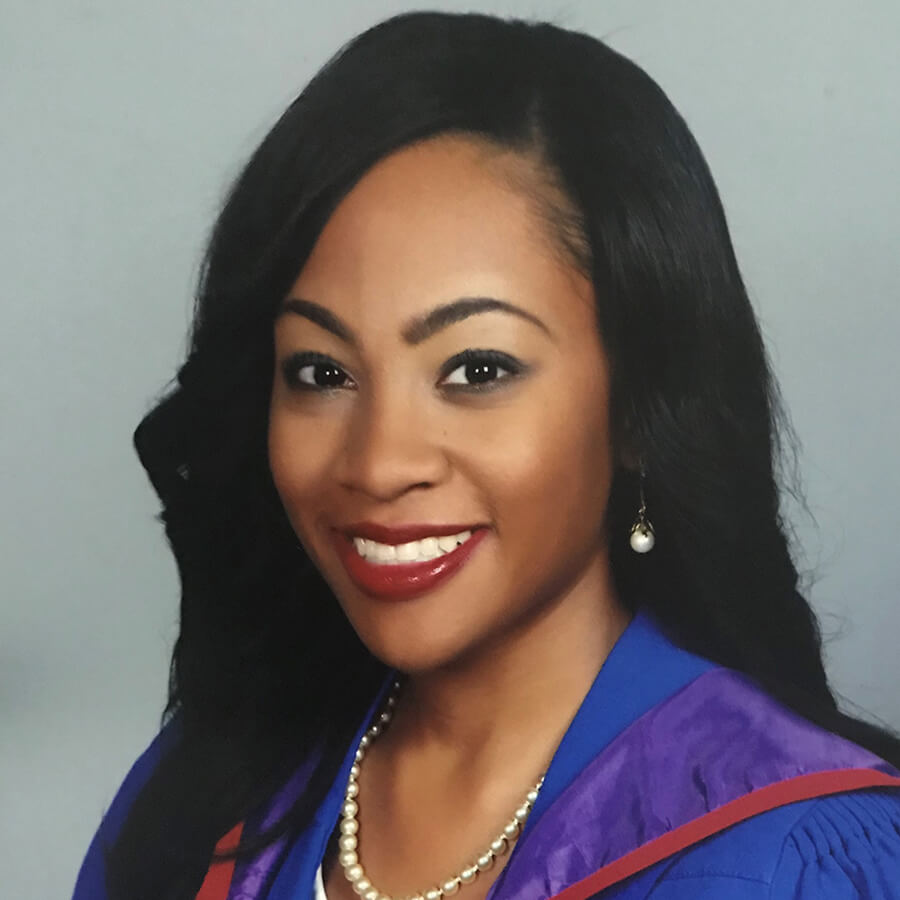 S. Sterling
Matched into Pediatrics.

I matched to my Number 1 ranked program.
Before working with Shawna-Kaye, I was hesitant about whether this would be a worthwhile investment. Now that I have successfully completed the process, without a doubt I would say my decision to improve the quality of my application with guidance from Shawna- Kaye has proven to be one of my best investments in my career to date. Shawna- Kaye took her commitments seriously, appeared to understand and value how important this process was for me, and was invested in me successfully securing a residency position.
I felt satisfied with my personal statement and CV, and my interview prep made me feel less nervous in approaching my interviews. I obtained greater than my expected number of interviews, inclusive of my top 3 choices of university programs and matched to my Number 1 ranked program.
I think people generally underestimate the importance of their application—it is actually just as important as your Board scores. Programs look at your personal statement especially to get an idea of how much effort you place into assigned tasks. For most of my interviews, the program directors commented on my personal statement and that was a nice way to break the ice.
My advice is to start early with the process, be diligent with your work and timelines, and really commit to having an immaculate application. Without a doubt, doing this process with Shawna-Kaye's guidance is an investment into your future that is worth having.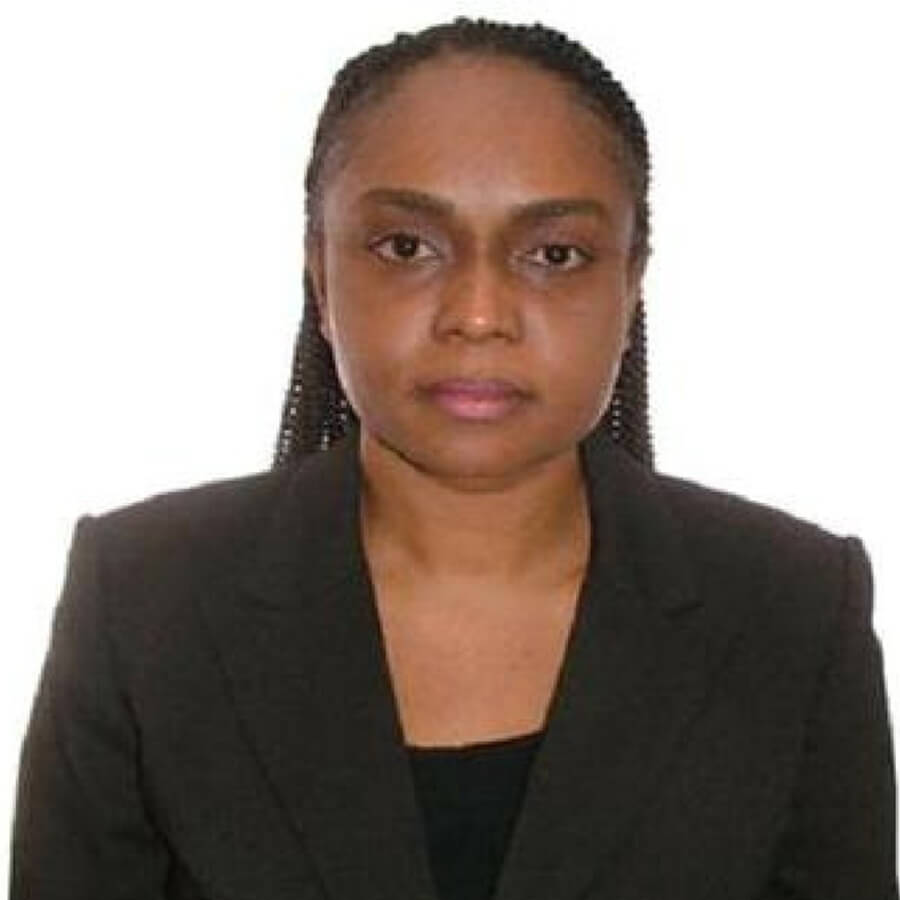 L. Dogan
– Matched into Family Medicine.
I was invited to interview at my dream residency, where they told me that a line in my personal statement was the reason I was called.
I came to Memorable Essay with the challenge of having to write two personal statements for my residency applications in Family Medicine and Psychiatry. I had no idea where to begin but speaking with Shawna gave me so much insight into approaching the task that I was able to get my thoughts and ideas on paper. Then Shawna worked with me to turn my very rough draft into professional documents that were indeed memorable.
I was invited to interview at my dream residency, where they told me that a line in my personal statement was the reason I was called.
Shawna is very personable and goes above and beyond to make herself available. I am very happy that I was referred to this excellent service. It made the entire experience more manageable.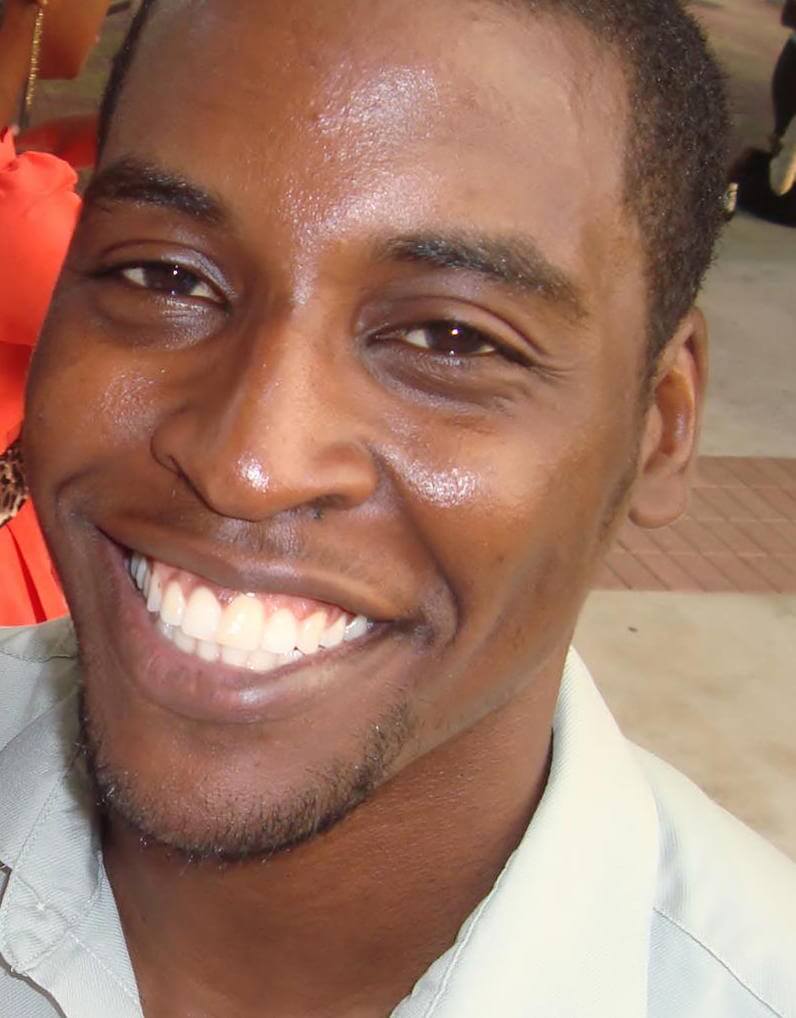 J. Gayle
Matched into Internal Medicine.
Memorable Essay is an invaluable service!
Shawna-Kaye is a genius. Genius! She's doing the Lord's work. Holy crap. Man, I am so impressed. Dedicated, prompt, and earnest. Memorable Essay is an invaluable service!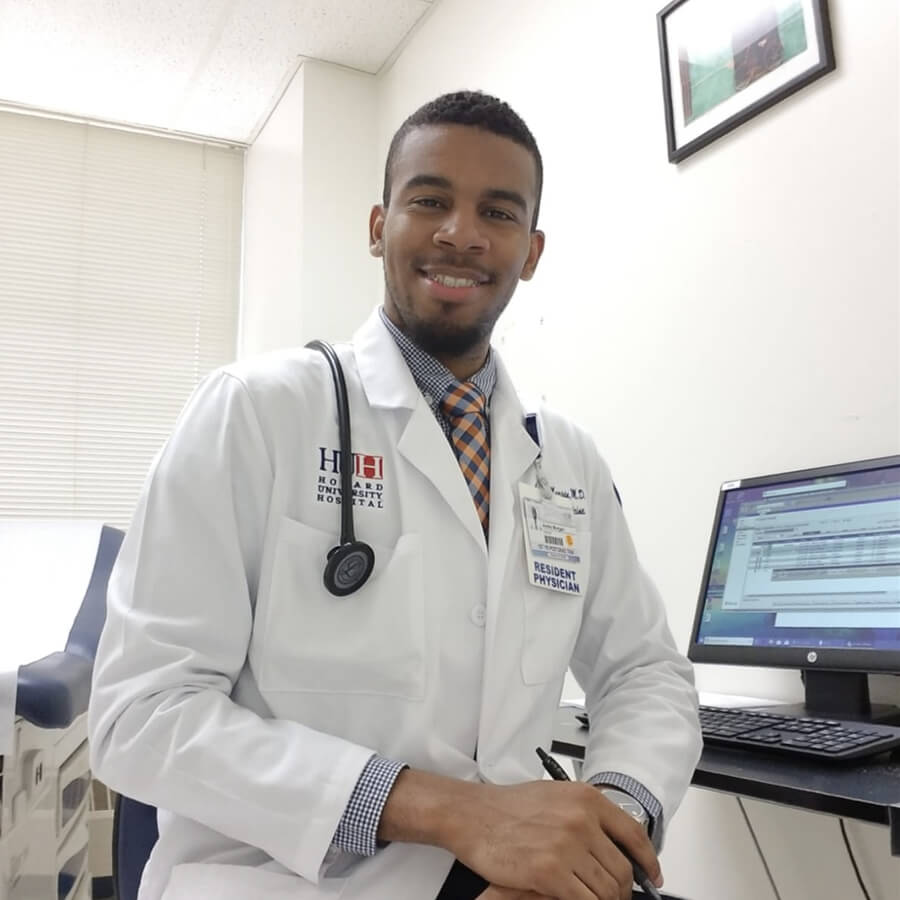 A. Morgan
Matched into Internal Medicine

I was a third-time applicant to the match, and with Shawna's help I was successful!
Sometimes when you use paid services, it feels so distant. Preparing for my interviews with Memorable Essay felt personable and real. Shawna was invested and urged me to tell my story and show people what I had to offer. She guided me to where I wanted to go and boosted my confidence. I was a third-time applicant to the match, and with Shawna's help, I was successful!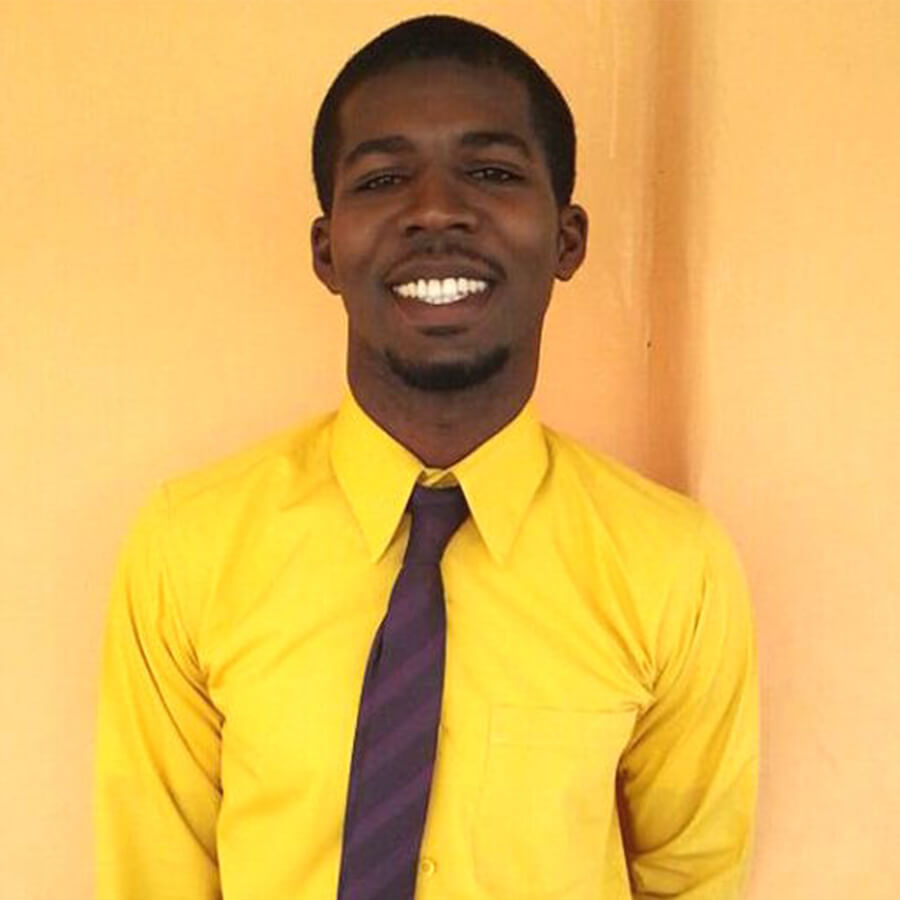 D. Bodkin
Matched into Pediatrics
Memorable Essay will always be my number one recommendation.
I decided to work with Shawna after not matching on my first try. I ended up feeling more confident about my application and wishing I had used her service earlier. I had no idea how to express how my work experiences had shaped me, but Shawna provided regular, timely feedback. She gave honest advice and was patient in helping me get the details that I had previously ignored. I learned to ask in-depth questions about application requirements and to project the right information about my experiences, and matched! Memorable Essay will always be my number one recommendation.
I have a track record of helping ambitious doctors like you

successfully match

into their dream residency programs, including at the University of Miami, SUNY Downstate, Howard University, and the University of Central Florida.
I understand your big-picture goals.
You need to match so you can take your first step toward becoming a hospitalist, completing a fellowship, or creating the practice you've been dreaming of. I have hundreds of happy clients I've helped take their first steps.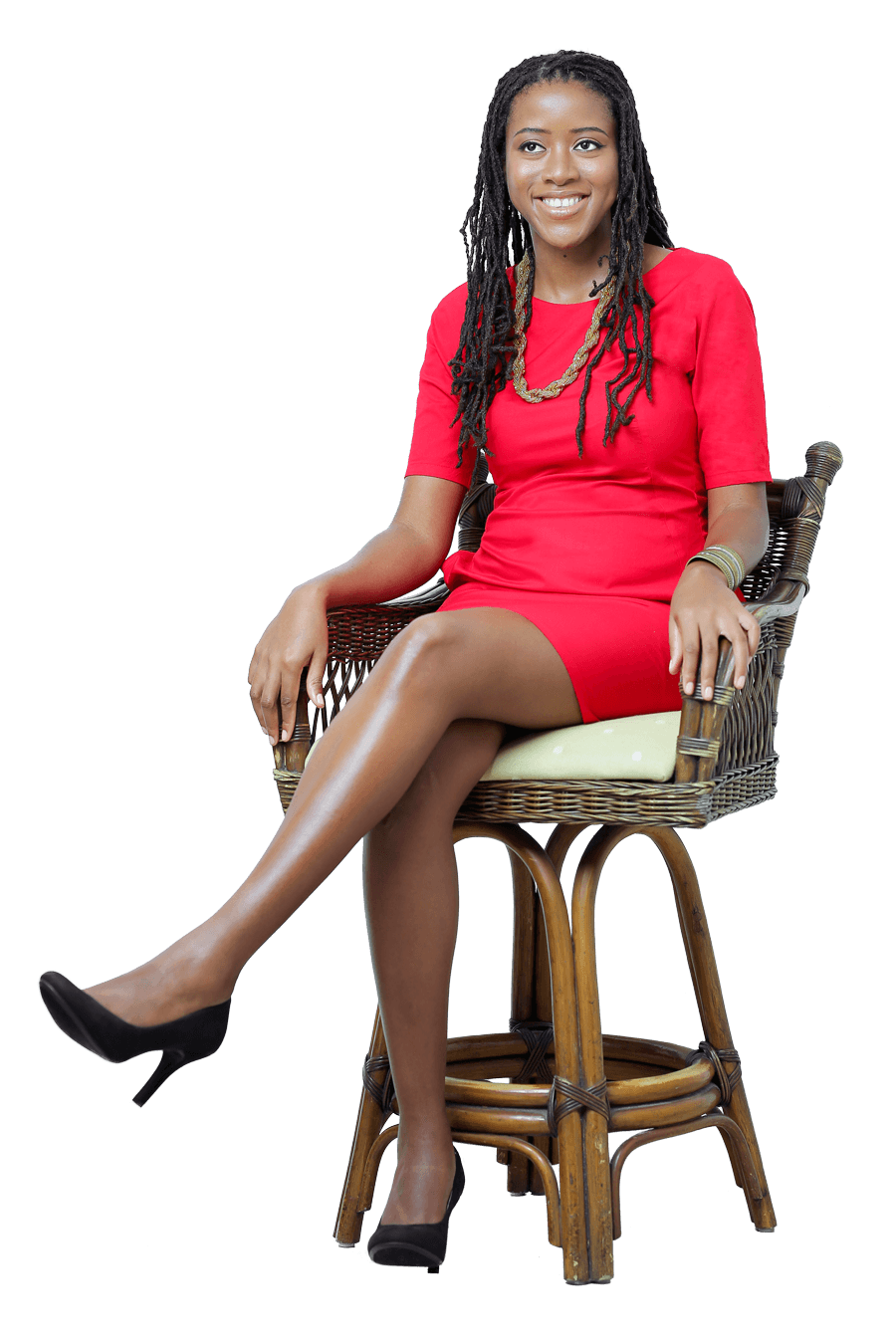 Memorable Essay®
is a trusted brand.
Our satisfied clients include The Jack Kent Cooke Foundation, which gives the largest scholarships in the United States to students with financial need and exceptional academic promise.
I'm a trained journalist published on

CNN's Anthony Bourdain

 Parts Unknown, and I'm a former healthcare communications professional.
I don't view this as a just a job:
When I was 17, a science teacher at my high school stood at the front of our classroom, and asked me and my classmates why we all wanted to become doctors. She lectured us matter-of-factly, "You can't all become doctors." She was wrong. Every single person who wanted to become a doctor became one.
One evening I was talking with one of my friends (who was in that same class). She was applying to residency match and kept saying, "I don't have anything to write about." I knew that wasn't true, because I could see all she had to offer. I also knew how many hours in the library and how much money had gone into her journey. I couldn't imagine her not matching.
I supported her using the expertise I had from college and graduate admissions consulting. When she interviewed for match, a selection committee member let her know how much they loved her application. She matched that year, and I have been working with residency applicants ever since.
Memorable Essay® Residency Match Consulting was created to give you the support you need to feel ecstatic on Match Day.
Memorable Essay® Residency Match Consulting is for you if:

You want to finish your application faster and with professional support, and you intend to write your own personal statement.

You understand that creating a winning application takes time, keen attention to detail, and multiple rounds of eagle-eyed support.

You value a proven track record and high-quality services that save you time, prevent stress, and bring you closer to practicing medicine on your terms.

You're 100% mentally focused – come hell or high water, you're matching this year.
Memorable Essay® Residency Match Consulting isn't for people who:

Are looking for someone who'll write their personal statement and create their CV for them. The most powerful writing comes from your heart. I help you get it out and unto paper in your words.

Want a quick look over their application. I don't provide surface support. My experience has shown me you get excellent results when I provide multiple rounds of consultations and rigorous feedback.

Would rather rely on friends for feedback and risk not matching than invest in professional support to give themselves the best possible chance.

Have mentally prepared themselves to participate in SOAP, reapply next year, or get a new career.
You deserve

the future you've been working for—the medical career of your dreams, not the one you had to settle for.
Your match results will shape your future for years to come.
Click the button below to make your application memorable.
How does this all work?
Step One: Click the big yellow button above and enter your email address so you can reserve your time to find out how I can help you match.
Step Two: Keep your eyes on your inbox—you'll receive important information about our one-on-one time so you don't miss out on the support that's waiting for you.
Step Three: Bring all questions and concerns about your application to our session so you get answers.
Step Four: You'll walk away knowing exactly how you and I can work together to make your application memorable and increase your odds of being successful in the match.
Once we decide we're a good fit for each other, I personally review your materials, we have consultations that fit into your schedule, and you get my feedback and guidance at every step until you have something you and the selection committee love.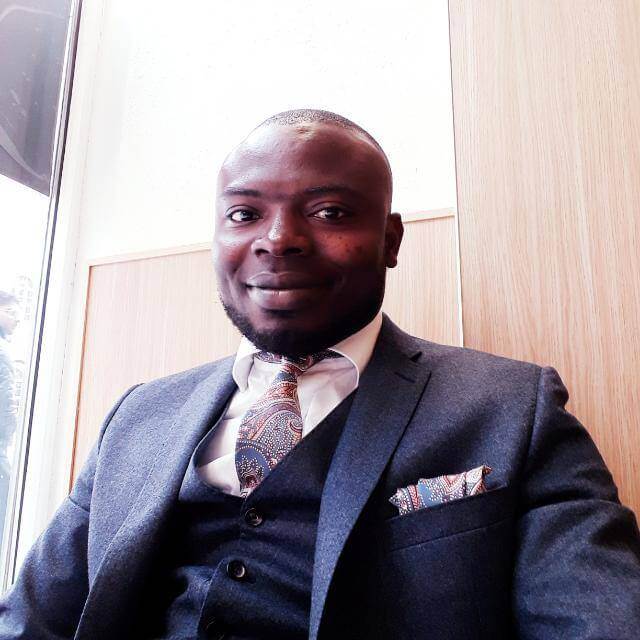 B. Kodji
Matched into Internal Medicine.
Shawna was able to stitch my story together coherently for it to make the necessary impact.
I brought my personal statement to Shawna thinking that it was pretty much finished. However, a draft later, I realized how significantly it had improved. Shawna was able to stitch my story together coherently for it to make the necessary impact. She is a professional, easy to work with, and very good at what she does. Her efforts contributed to my success in matching into residency. I highly recommend her to anyone looking to get the best outcome, and I look forward to working together with her again.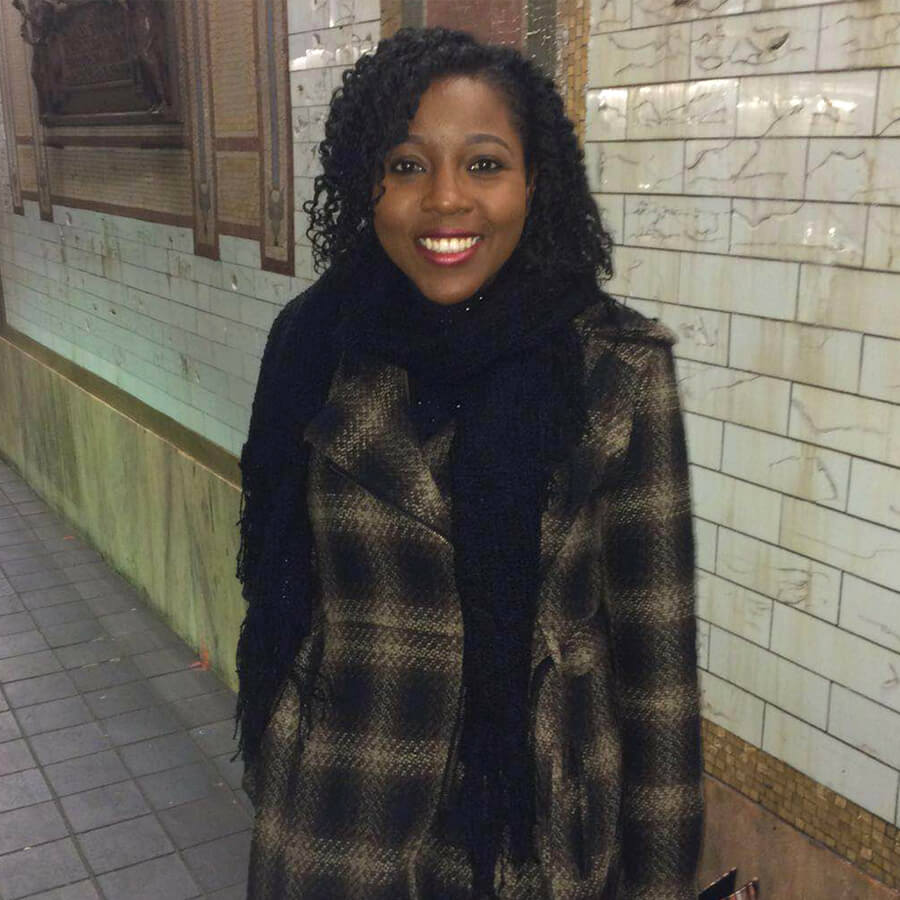 T. James
Matched into Internal Medicine.
In 2016, I matched into my dream residency!
Shawna-Kaye did an excellent job of teaching me how to sell myself. Sometimes my ideas were dead, but she has a way with words that took my thoughts from a dead sentence into something that revealed much more meaning.
I was surprised by the number and quality of comments she would make on something in a short time. But she gave suggestions instead of turning it into her work. I really liked that she helped guide me but still let my ideas shine, and that she really cared about the outcome of my application.
Shawna provided timely responses to my personal statement given the time constraint she had to work with, so I worked with her on interview preparation afterwards. In 2016, I matched into my dream residency! I am sure that whoever she guides will produce something that will have an impact.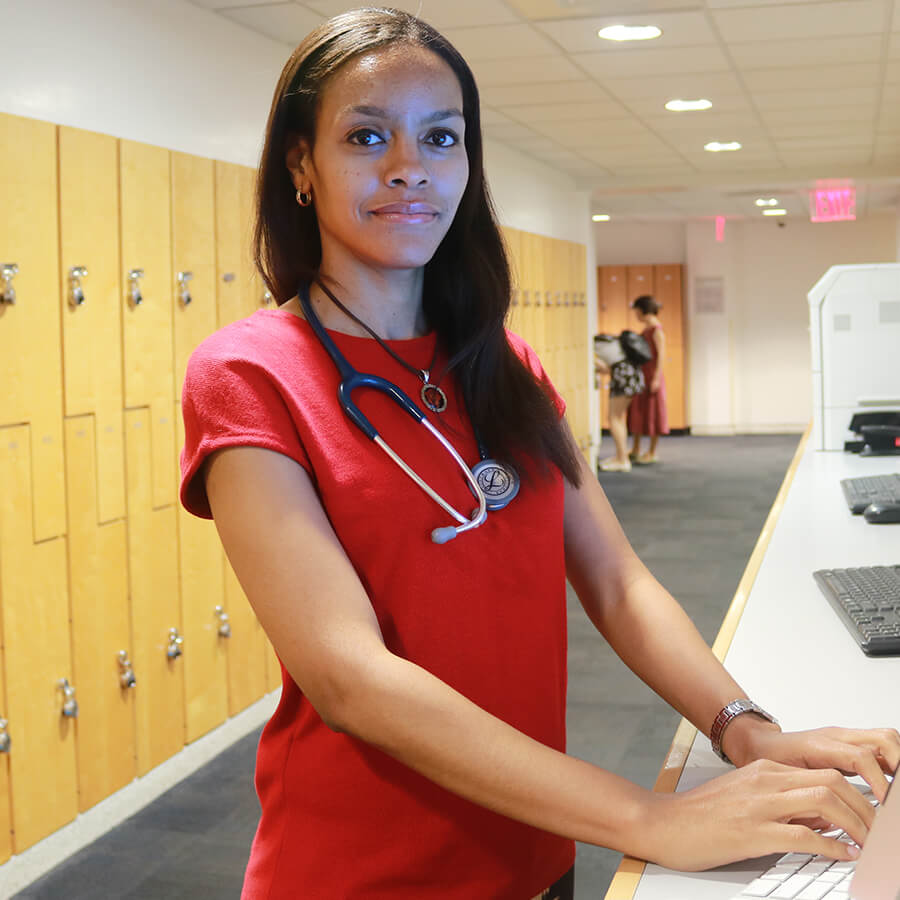 R. Hardie
Matched into Internal Medicine. (That friend from science class).
I was selected for interviews, where an interviewer commended my personal statement as well-written, insightful and enjoyable to read, and inquired about what had happened to someone mentioned in my essay.
I had been struggling for a few weeks with putting a good essay together, and found it necessary to involve Shawna-Kaye in this process. In a very short time, Shawna- Kaye helped me to organize my thoughts and previous experiences to create an eloquent personal statement, which surpassed any expectation that I had about what I was able to write.
I was selected for interviews, where an interviewer commended my personal statement as well-written, insightful and enjoyable to read, and inquired about what had happened to someone mentioned in my essay. This no doubt contributed to my success in obtaining an internal medicine residency position, which has brought me much closer to my professional goals.
You know what you want your email to say on match day.
Do you want to be in residency next time this year, in a city you love?
Or do you want to be stuck behind your laptop working on your application again, because you didn't give it your all?
You're ready to match
Your dream medical career is a click away.
Now, let's talk dollars and cents: To work with Memorable Essay® Residency Match Consulting, you'll need to make a meaningful financial investment in your future. This ranges from a few hundred dollars for our starter package, Polished and Done, upwards.

However, the ability to pay doesn't mean we'll be a good fit for each other. I'm selective about who I support: Since I  go above and beyond for my clients, I only want to work with those who are extremely serious about doing the work and getting the best possible results on match day.
There are many benefits to using an essay service. The https://filmdaily.co/craft/spotlight/write-stellar-essays-now/ cost varies based on the many pages you require along with the due date and type of paper. If you're afraid that hiring a writer's service is too much They offer a variety of services that can be adapted to most budgets. Even if your not an expert in this topic, you'll be able to choose to use a relative new writer! You will receive a piece of top quality and that matches your specifications since our writers are experts.