So Many Essays to Write…
So Little Time
(And No Idea How to Get It All Done)

You're overwhelmed
trying to keep up with writing all your essays. There's no way you're gonna pull this off alone

You've been brainstorming for months
but you still have no idea how to personalize all those supplemental essays

You're snacking and napping at your laptop
every night but you're not any closer to that scholarship-winning essay

You know you have good scores,
but so do a lot of other applicants. You want your essays to let them know what's special about you
Right about now, you need to: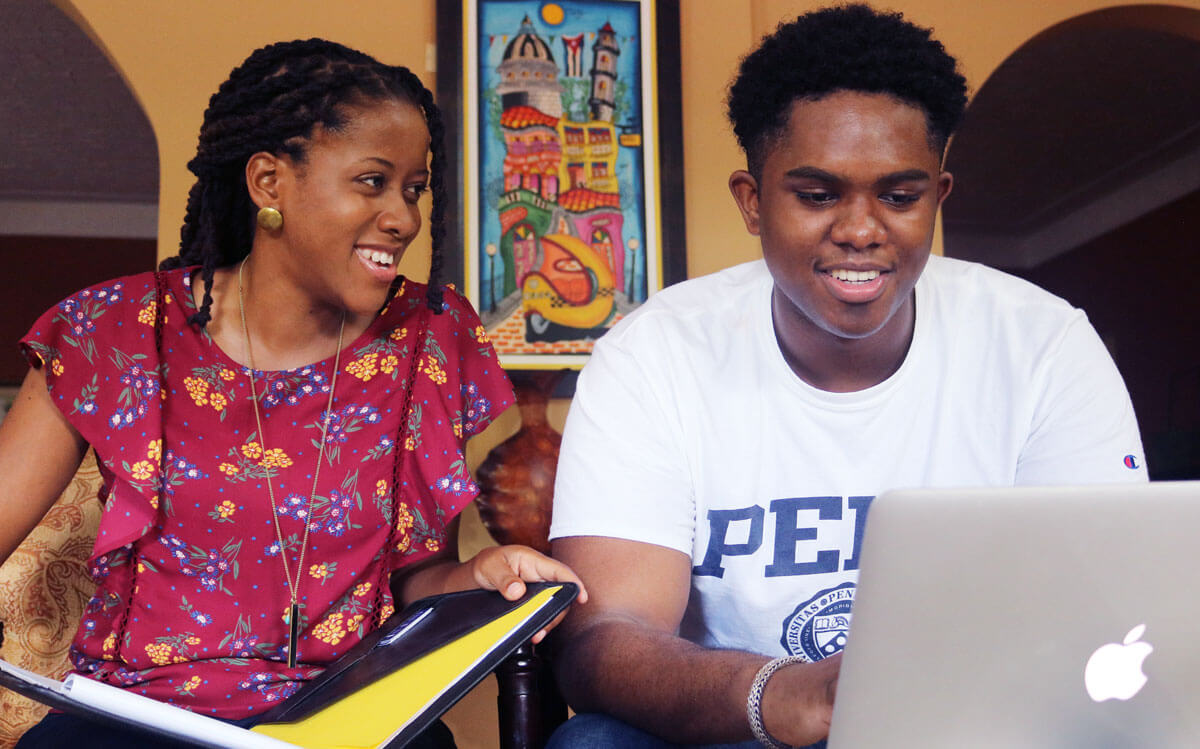 Dream up a rejection-proof idea

Churn out rough draft after rough draft

Revise what you've written until it's something you're in love with
You're ready to upload your essays, and prepare to cry when you read
"Congratulations!"

Following an organized, step-by-step, clear, and simple process so your essays are done in less time

Actually making progress on your applications so you don't feel overwhelmed or stressed

Submitting writing that makes the admission office remember you by name
What if you were following a Grade A game plan
right now?

You'd:

Stop procrastinating and end the "What if I don't get in anywhere?" worry

Feel confident your application is top-notch

Enjoy these final days with your high school friends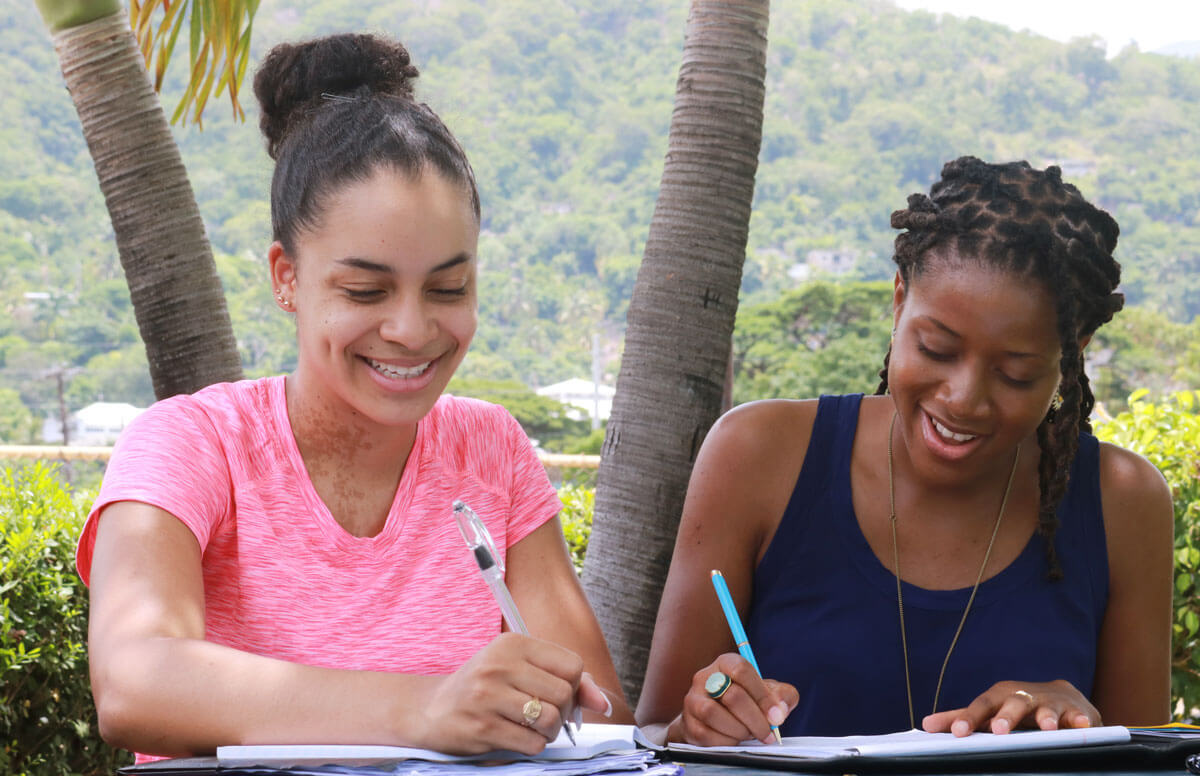 Memorable Essay® College Essay Workshop was created with your writing needs and
big future

in mind.
Can someone PLEEE-UH-EEEASE just get you:
A customized Writing Plan so you get organized and knock out your essays one by one
Expert guidance to sort through your endless ideas and shape the ones that can land you scholarship cash
Seasoned eyes looking at every one of your drafts so your story makes you unforgettable
Honest feedback from a writing professional so you're confident every essay shows you're a winner
You can choose from three options:
Firm Foundation
for those students laser-focused
on getting into 1 school
(1 school)
Head Start
for students who want help
with applying to
(2-9 schools)
Infinity
for applicants who don't want to limit their options and are applying to 10 or more schools
(10-Unlimited schools)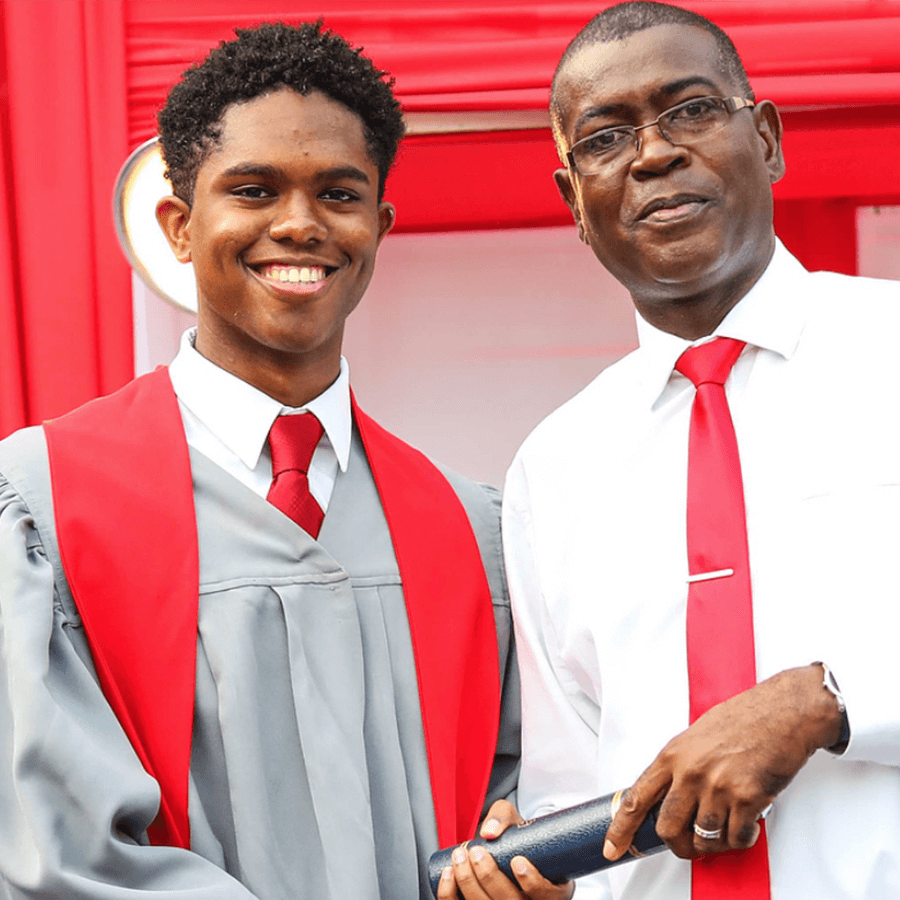 Charles Rockhead Jr.
Admitted: Amherst College, Boston University College of Engineering, Cornell University College of Engineering, Georgetown University, and The University of Pennsylvania School of Engineering and Applied Science (Class of 2022)
I was really impressed with my overall experience, not because of Shawna's credentials or her reputation, but because of how humane the whole process was. I only wish I had met her before.
Don't be afraid to share any crazy ideas you have or be afraid to be yourself around Shawna-Kaye. When I met her, I was overwhelmed by the sheer quantity of work that had to be accomplished within a short time, but she gets incredible results, and is amicable and brilliant. The quality of my essays superseded my expectations.
Additionally, Shawna-Kaye never fell through from a commitment or deadline, and always provided emotional and creative support. She challenged me to be open-minded. She took the time to understand me and help me express exactly what I wanted to say. I loved her jokes and our brainstorming sessions, and I've learned the concept behind constructing better essays and rewriting them.
I was really impressed with my overall experience, not because of Shawna's credentials or her reputation, but because of how humane the whole process was. I only wish I had met her before.
Shulammite Lim
Accepted: MIT, Harvard University, Stanford University, Columbia University, and Northwestern University (Class of 2022)
Be ready for some amazing feedback.
I liked being able to go back and forth with Shawna on my essays instead of her suggestions to me being a one-and-done affair. In addition, I appreciated the directness with which my mistakes were pointed out; there was no need to beat around the bush. In the end, I felt more confident about my essays. Be ready for some amazing feedback.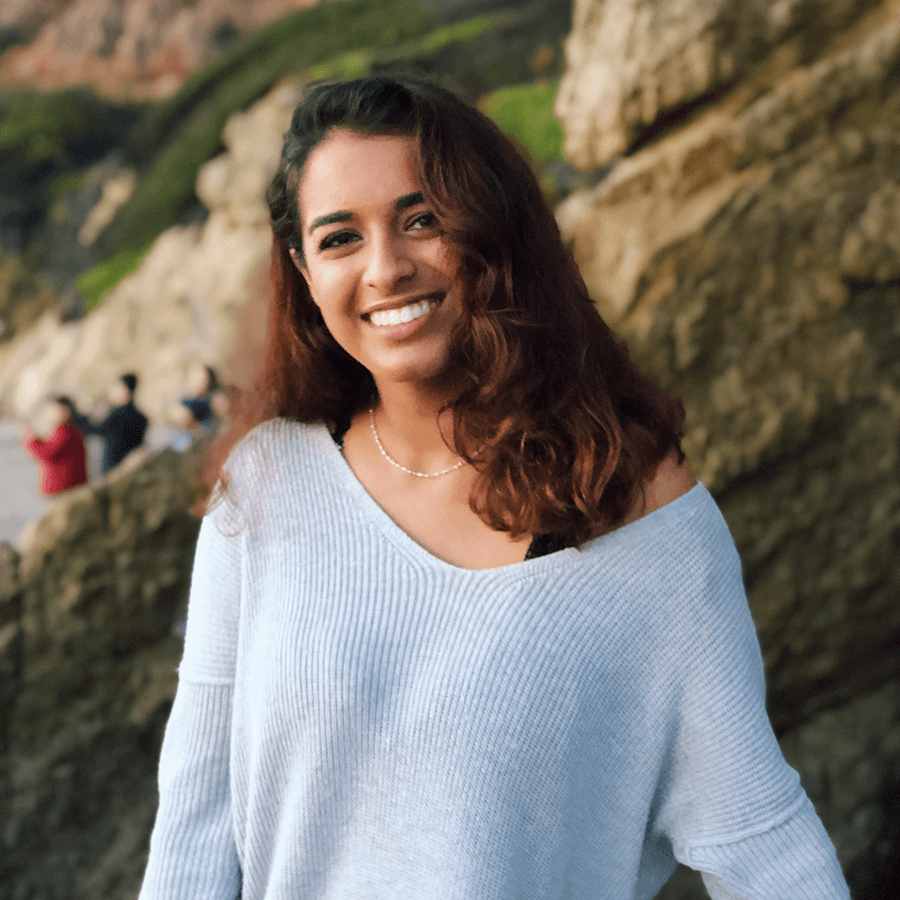 Navpreet Sekhoun
Accepted: Northwestern University, Medill School of Journalism
(Class of 2022)
I felt very confident in my essays after working with her.
Shawna is very hands-on and invested, and people who work with her really benefit from that. I liked her honesty. She will show you what will work and what doesn't.
My essays significantly improved, and I learned what questions to ask myself when writing, such as which adjectives are standing out when describing myself and how to enhance those. I felt very confident in my essays after working with her. Thank you so much for everything—I wouldn't have been able to polish my essays and be as proud of them without you.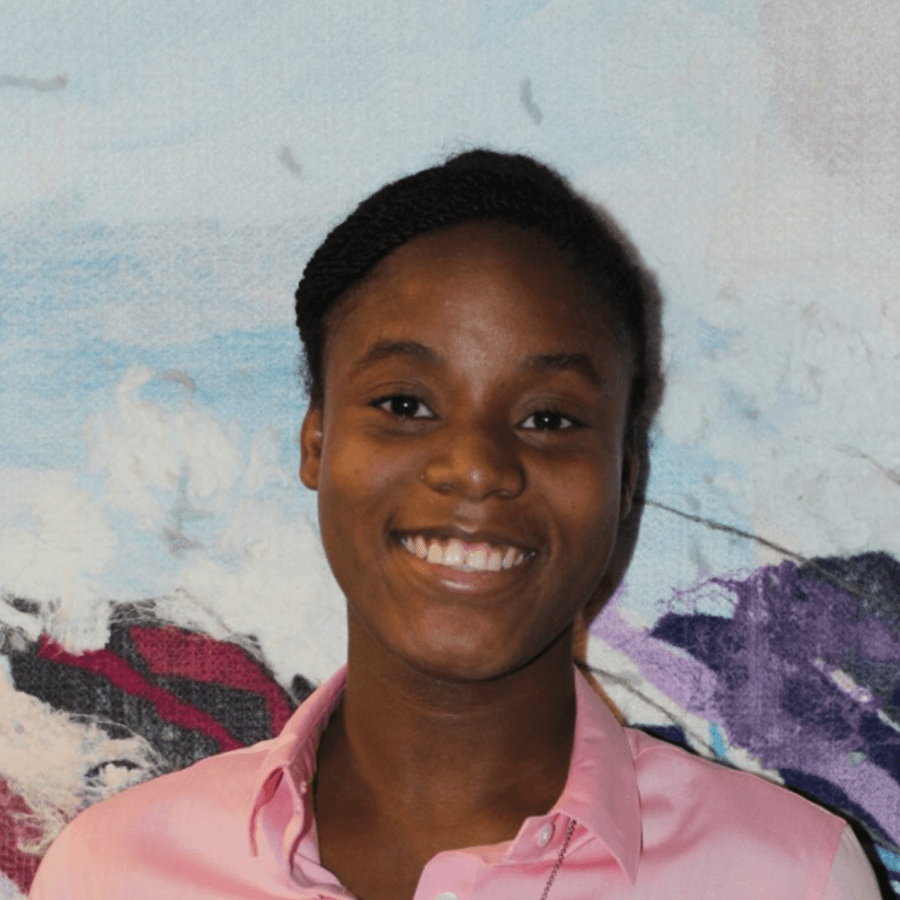 Monique Bowford
Admitted: MIT, Columbia University,  Cornell University, University of Pennsylvania, Pomona College, New College of Florida, Wesleyan University, University of Florida, Bates College, and Amherst College
(Class of 2012)
I truly believe my essays were instrumental in gaining me acceptances at all ten schools I applied to — Columbia University, MIT, Cornell, UPenn, Pomona, New College of Florida, Wesleyan, University of Florida, Bates and Amherst.
Shawna was a big part of this. I found applying to colleges to be a nerve-wracking experience. It is almost as if your entire life thus far will be judged based on a short application.
I knew it was necessary to find a way to 'set myself apart' from the other thousands of applicants and that a great way to do this was through the essays. It was thus a pleasure to work with Shawna. She patiently edited and reedited my work so I could have a final product that would reveal my unique talents and personality to the admissions committee. I would highly recommend her to anyone who is seeking a qualified, experienced, and efficient individual to polish their essays.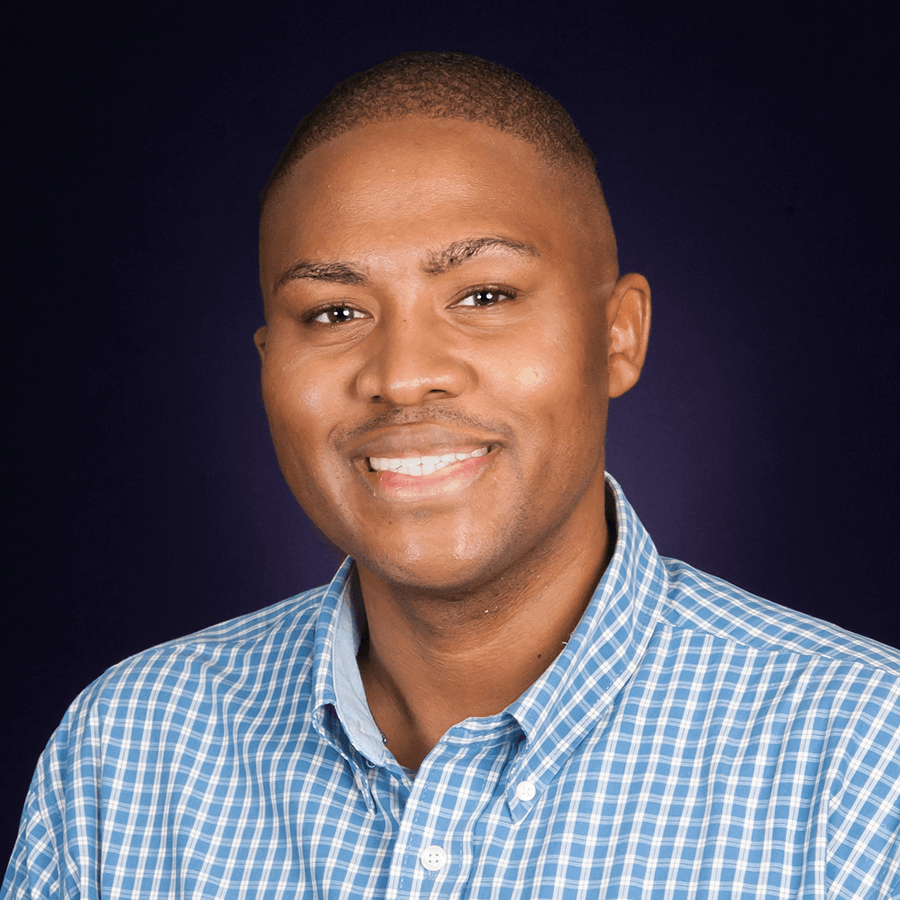 Harvey A. Miller Jr
University Counselor, United World College Costa Rica
In the heights of application season, when we were bombarded by essays from over 100 students, Shawna-Kaye was unfazed, patiently offering expert essay-writing guidance to each student.
I first met Shawna-Kaye in 2008, when we worked together as college access consultants. We supported students with every aspect of college placement from the time they thought about applying to college until they got in. It was during this time that I first witnessed Shawna-Kaye's editing prowess. In the heights of application season, when we were bombarded by essays from over 100 students, Shawna-Kaye was unfazed, patiently offering expert essay-writing guidance to each student.
Recently, I decided to embark on the job search process, and although our paths have somewhat diverged, there is still only one person I trust. I asked Shawna-Kaye to review my cover letter and personal statement, and to my surprise, she exceeded my absurdly high expectations of her. She provided detailed and constructive suggestions for improvement as well as thorough and precise organizational and grammatical edits. She even explained her reasoning for many of her changes. After making some of the changes she suggested, I feel assured that my cover letter and personal statement will communicate to any organization my experience, skills, and overall worth in the most powerful way.
Since 2007, I have helped over 400 ambitious applicants like you win more than  US$6 MILLION in scholarships to some of the top schools around the world.  The schools my college-bound clients have gotten into include Harvard University, Princeton University, Cornell University, Columbia University, University of Pennsylvania, The University of Chicago, Sarah Lawrence College, Amherst College, and MIT.
For the Class of 2022, 75% of my private clients were admitted to their top-choice college. Each of them received a partial or full-tuition scholarship, and enrolled.
I'm a trained journalist published on

CNN's Anthony Bourdain

 Parts Unknown
Memorable Essay's happy clients include The Jack Kent Cooke Foundation, which gives the largest scholarships in the United States to students with financial need and exceptional academic promise. I provide essay consulting to their high school seniors.
I started work as a Senior Admission Fellow at Bates in 2007, interviewing prospective students and recommending the best candidates for admission. I am now an Alumni in Admission. Having been an applicant and an interviewer gives me the unique perspective required to help you shine.
I treat every application I touch with care; my college education changed my life, and I want you to have that experience.
In the summer of 2007, I won a Bates fellowship to study traditional Ugandan dance, first in New York and then in Kampala.
In Kampala, I lived at the headquarters of one of the country's most renown dance troupes. The troupe leader's daughter took me on a day trip to Lake Victoria. At the end of our day, I dipped my toes into the cool water, at the place where the lake drains into the White Nile. As I watched the water swirl, I thought about how I had written specifically about the Blue and White Niles in my Common App essay.
In that moment, I felt like I had written my own future.
I'm here to help you write yours.
Parents/Guardians,
You want your child to have the best that life has to offer, and you know the college they attend can play a huge role in making that happen.
You know the potential your child has. It's time to make colleges see it, too.
Memorable Essay® College Essay Workshop is for you if you:

Want your child to complete their own college application essays with professional guidance and support so they reduce the stress and overwhelm.

Understand creating essays that help your child get into the most selective schools (Hello, Ivy League) takes time and intense support.

Value high-quality, convenient services that are so efficient they save you and your family time.

Are interested in investing in proven support to give your child the best possible chances of getting into their dream college.
Memorable Essay® College Essay Workshop isn't for people who:

Want someone to write their child's college application essays. Your child's best work comes from within themselves, not when it's written by someone else.

Think their child needs "just a little help" with their college application essays. Your child will submit a first-class application when they have multiple rounds of consultation and rigorous feedback.

Aren't particular about getting experienced writing support. Do you want someone who's been on the admissions side and secured more than US$ 6 million in scholarships or an editor on Craigslist?

Aren't prepared to invest in professional support to give their child every possible chance of getting into their dream college.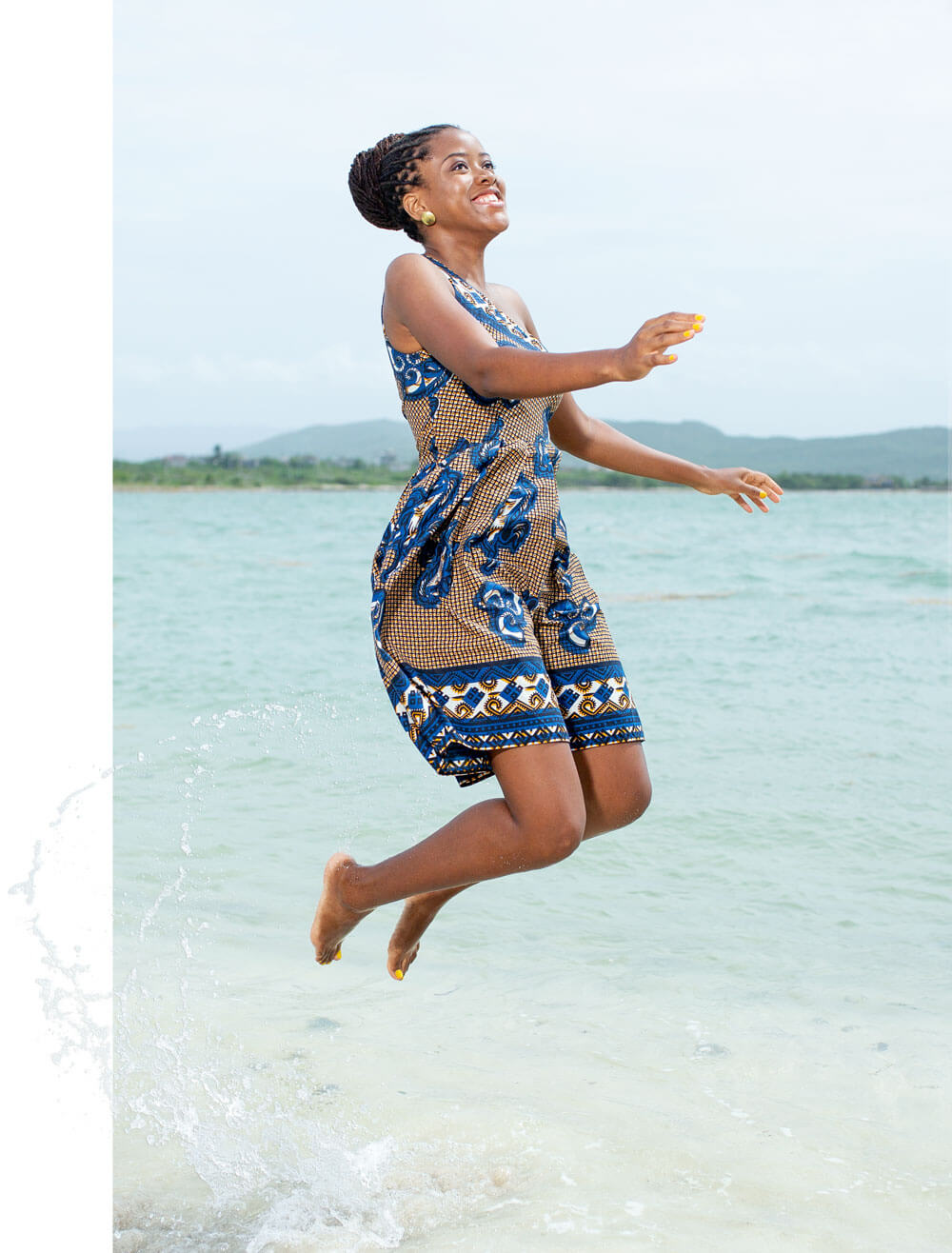 Get answers to all your questions and get one step closer to "Congratulations!
How does this all work?
Step One: Click on the big yellow button above and enter your email address. We'll talk so you can ask all your questions  and pick my brain about how to get your child into college.
Step Two: Keep your eyes on your inbox—you'll receive confirmation about our one-on-one time so you don't miss out on the support that's waiting for you.
Step Three: Bring all your questions to our session so you can fast- forward to picking out sheets for your child's dorm room.
Step Four: You'll walk away with a clear vision of how to ensure the admission committee sees your child's potential.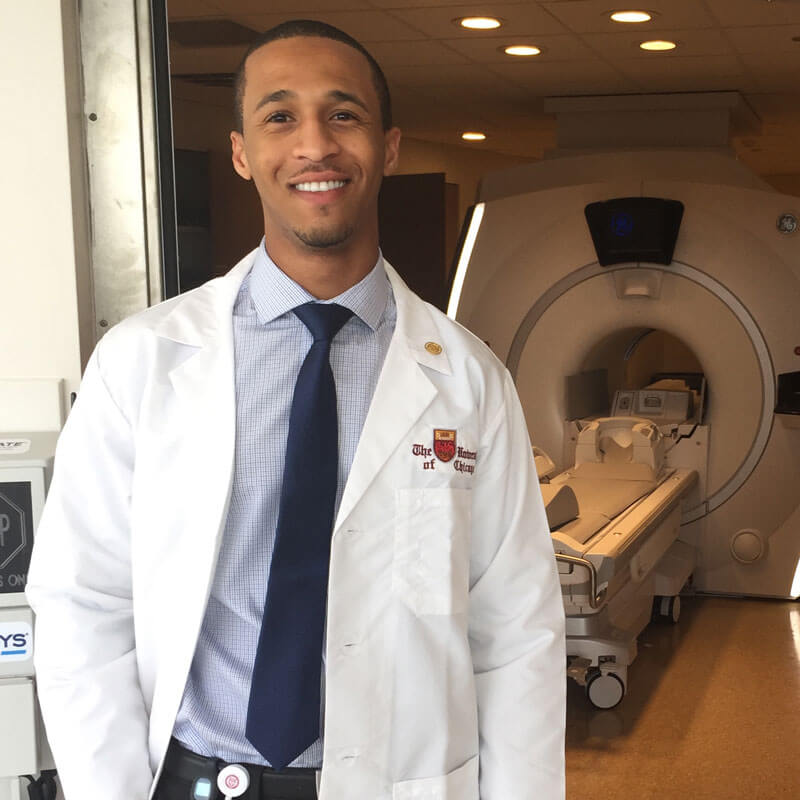 Tamari Miller
Admitted: The University of Chicago (Class of 2012)

Shawna-Kaye helped me demonstrate polish in every area of my college application.
Shawna-Kaye helped me demonstrate polish in every area of my college application. After every draft, I had learnt something about myself, and I became a better writer because of it. In retrospect, her guidance prepared me for all the writing I had to do during my tenure at The University of Chicago, where I am now a medical student!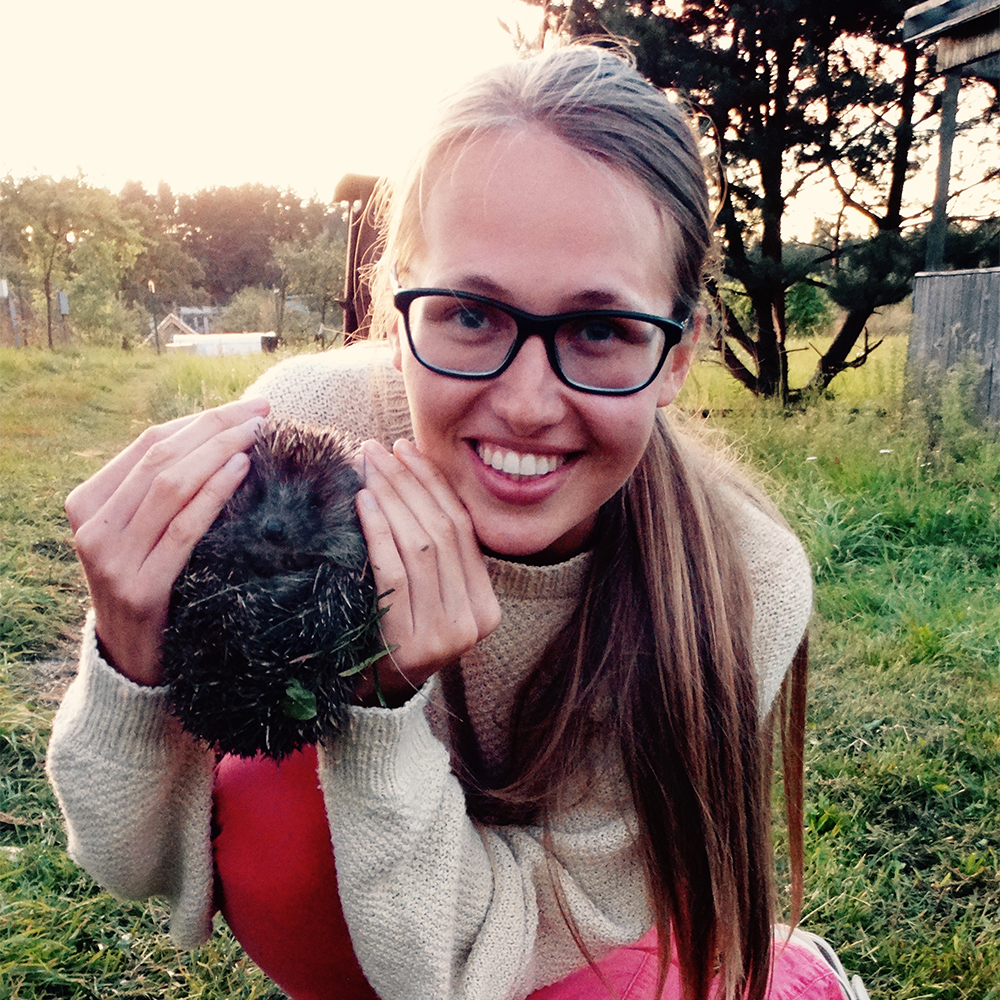 Agnė Jakubauskaitė
Admitted: Hamilton College (Class of 2013)

It would not be an exaggeration to say that Shawna-Kaye's help contributed significantly towards my success in getting into Hamilton.
I came to Hamilton College in Clinton, New York, as an international student from Lithuania. Shawna-Kaye helped me to write a personal statement when I was applying to several liberal arts colleges in the United States.
She edited my essay from the first draft until the very final version. She not only corrected my grammar and style, but also helped me to develop and organize my ideas as well as make my writing more vivid and clearer. After a couple months of hard work, I had a personal statement I was proud of. I am extremely lucky I received such high-quality support in a very timely manner at a definitive junction in my life.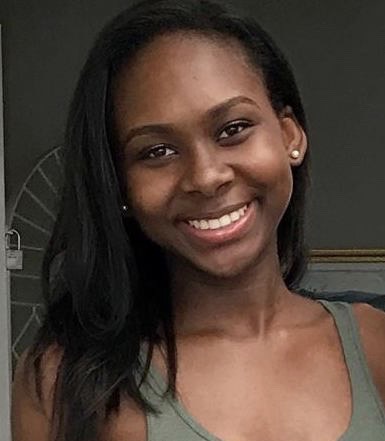 Tobi Burnett
Admitted: The University of Waterloo (Class of 2021)
I have completed a beautifully written essay that I used to complete my college application. I learned a lot—that it's important to focus on not only one aspect of myself but to explore my other interests in order to really connect with the reader.
Shawna-Kaye is a very kind person. I felt free to express my emotions and unafraid to ask questions. I enjoyed how personal it felt and how she took out to really tell me where I went wrong and give explanations for each of her suggestions. Her service is easy to use and truly helpful.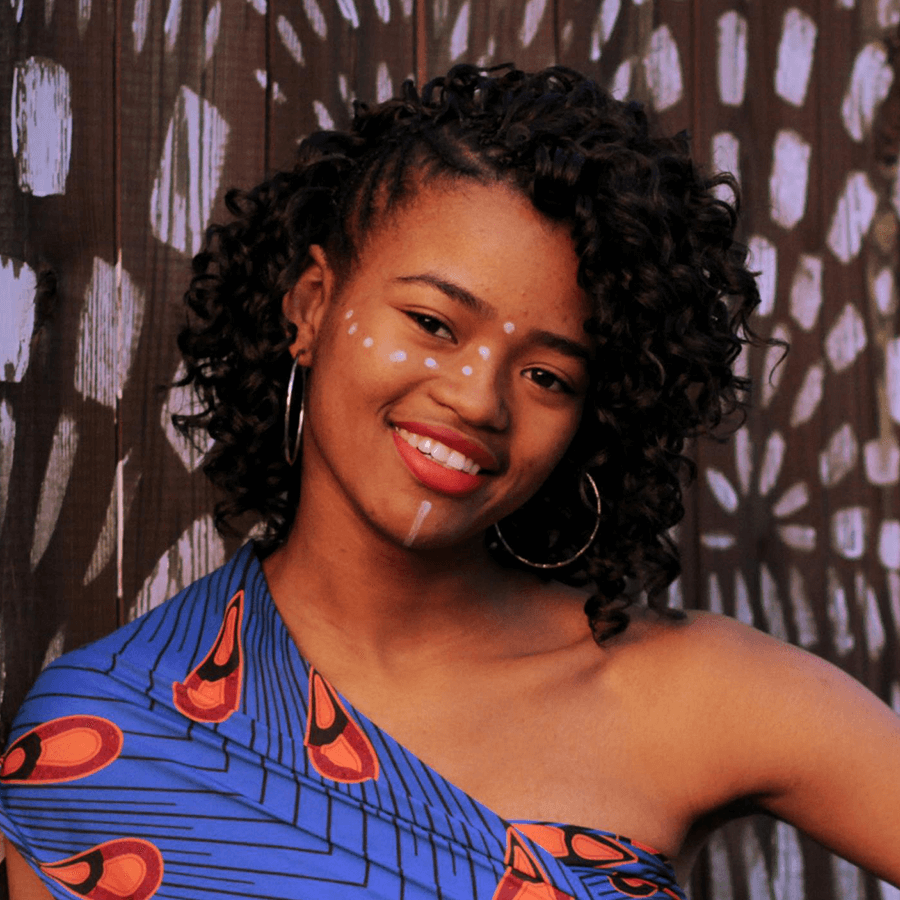 Babalwa Tetyana
Admitted: Sarah Lawrence College, International Merit Scholarship; Kalamazoo College (Class of 2022)
Working with Shawna was really amazing and life-changing, because if she was not there to help me, I possibly would have just put everything in my mind on paper, and it would be super confusing.
I had so much that I wanted to say, but I did not have the layout—where to start or how to write it. She made the process way easier. I was able to write a story that answered the prompts as well as gave the colleges an idea of who I am.
I really liked our first interview, when I told Shawna my story. It made me realize that there was a different way of looking at my experiences other than the one perspective I had always had.
If you are thinking of working with Shawna, know that she does not only try her hardest to help you put your story on paper, she also makes sure that it is a story that will make your application stand out.
Jack Kent Cooke Foundation
(Class of 2022 cohort)
Shawna-Kaye proved to be an invaluable resource to our high school seniors as they created their college essays. Her clear and specific feedback helped to move their essays from good to great, while still honoring and preserving the students' voice. As an additional benefit, her support on the writing components relieved our advisers from much of the heavy-lifting and enabled them to focus their energies on the other critical pieces of the college admission process.
Before you know it, high school will be over.
Do you want to be in a college where you don't fit in and you're just another student?
Or do you want to be at a college where you love your classmates with whom you're making lifelong connections? A home where every semester you're getting thousands of dollars from the scholarship you earned.
You want the lifelong connections and scholarship money.
People say you have potential.
You're "driven," "inspirational," and "ambitious,"
Let's work together to make sure the admission committee sees it, too.
You're a few hundred words away from a whole new world.